Terms & Conditions
Showcased here Terms and Conditions are the unique and comprehensive agreement between You (as a "Player") and Fair Go Casino (as a "Company"). Therefore, Please carefully read them before you start gambling at our Casino.
The Fairgocasino.com website is owned and operated by Fair Go Casino (or the "Company"). By accessing or using this website, any of its pages and/or any of the services referenced herein, you accept and agree to be bound by the Terms of Service set forth below.
If you have any questions concerning our operation activity, feel free to contact us.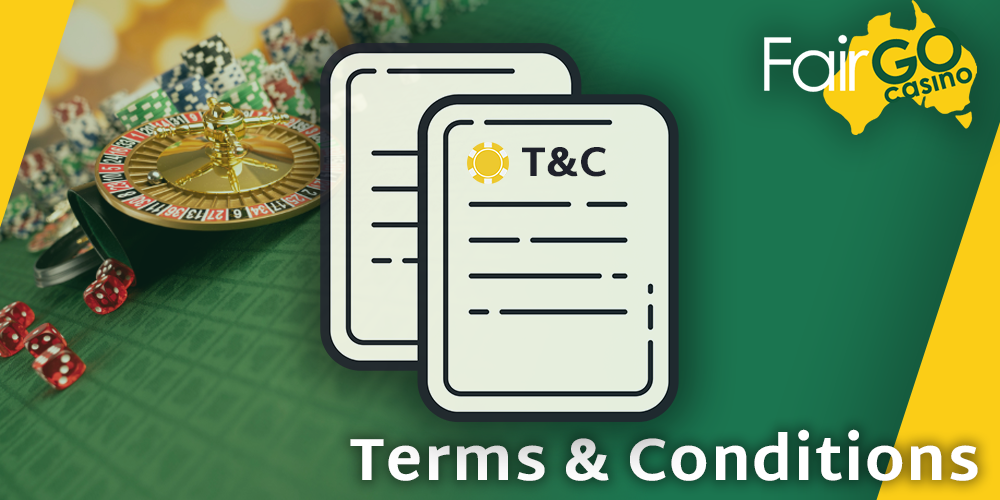 Registration
You must comply with the regulations to start using Fair Go services:
Present Terms and Conditions allow start using the Fair Go website and associated services only to residents of countries where gambling is not banned by Law. Otherwise, the usage of our services is considered illegal for you. Breaking these rule may lead to block of your account;
To use Fair Go services a person must be an adult (18+). We do not provide services to individuals who are minors.
As follows from above, you must check yourself if your country's legislation allows gambling at casinos. At this point Fair Go can't give you any warranties, that it is legal for you to gamble.
Every player must provide real personal information during the sign up process.
One player is allowed to register only one account. You are risking being blocked, If you create more than one account with different personal data. In such cases The Company reserves the right to cancel all transactions without returning your funds.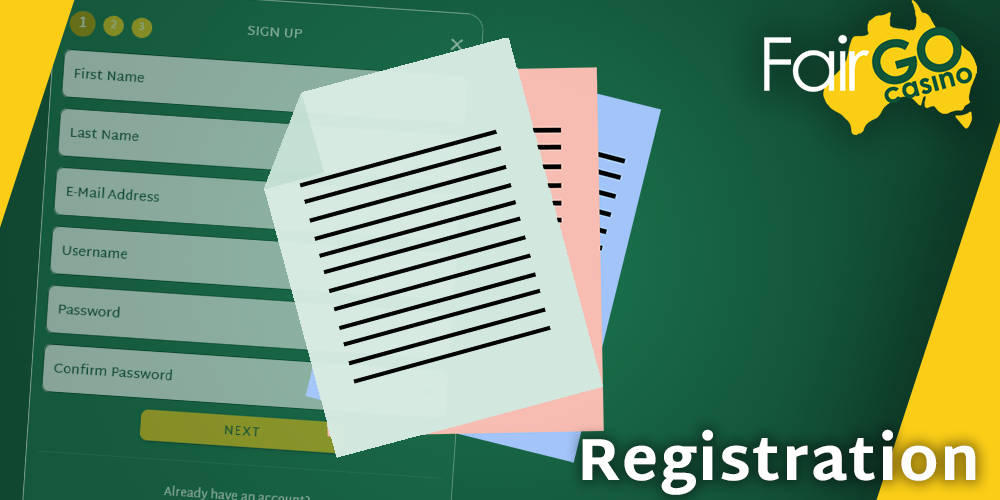 Account rules and verification
Pay attention, verification of your identity is a necessary requirement. To do that you need to provide the following items:
Valid Photo ID (Usually, Driver's License or Passport) in color;
Recent Utility Bill (dated within the last 2 months – verifying your address);
Verifying your account is a continuous process. Therefore, it is a player's responsibility to provide valid and up to date account information, when the old one expires.
If we see anything suspicious about your data, we reserve the right to block your account at any time without any notice.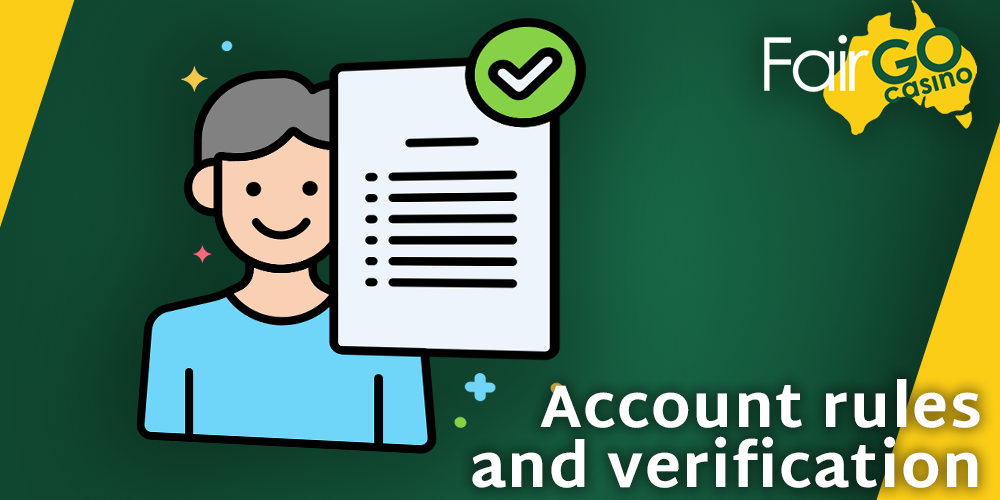 Account closure
Fair GO Casino reserves the right to block or cancel your gaming account for any reason, at any time, without prior notice. Your profits as well as the funds left on the Casino balance will not be paid out.
This can happen in the following circumstances:
If there are proof a player has more than one gaming account in our system;
If you provided us personal info that doesn't match with the one on your credit card(s) that you used for balance top up. You are not allowed to use another person's bank cards for replenishing balance. We ask to provide copies of used card(s) during withdrawal. Our agents also require Authorization letter and ID documents from the card holder;
If you take part in a Casino promotion and don't complete the requirements of the specific promotion;
If you provide misleading or fake personal information during registration and ID check;
If you are a minor (under 18 years old);
If you are a resident of a country where gambling is prohibited by Laws of that country;
If you gave your account to someone else who plays instead of you. No matter, intentionally or unintentionally, it is forbidden. Only the account owner can play Casino using his account. If we find out it is not you and a person can't verify his Identity, all pending withdrawals will be canceled;
If you gambled in the Casino not for fun and personal amusement. Meaning as a part of some group in a professional sense;
If you are caught cheating or in case we detected you are using forbidden software to defeat the Casino;
If our system has marked you as a bonus abuser. If you used no or low-risk strategies to get promotional money;
If we find out you played in any other online casino and were caught under any circumstances described above.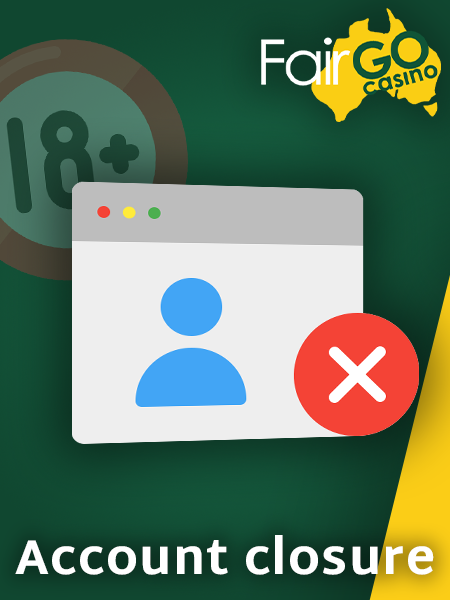 Keep in mind, being not active (not playing the Casino) for 12 months period or more leads to deactivation and closure of your account. To prevent this you need to log in your account at Casino platform during the 12 month period. If there are any funds left on the balance and the account was made inactive, they will be taken by the Company. If you want to restore your account after deactivation and return the balance just contact us.
Only you are responsible for handling your account number and password. Under no circumstances do not share this data with anybody or third parties. You are also responsible for any activities made on your gaming account including purchases, losses and so on.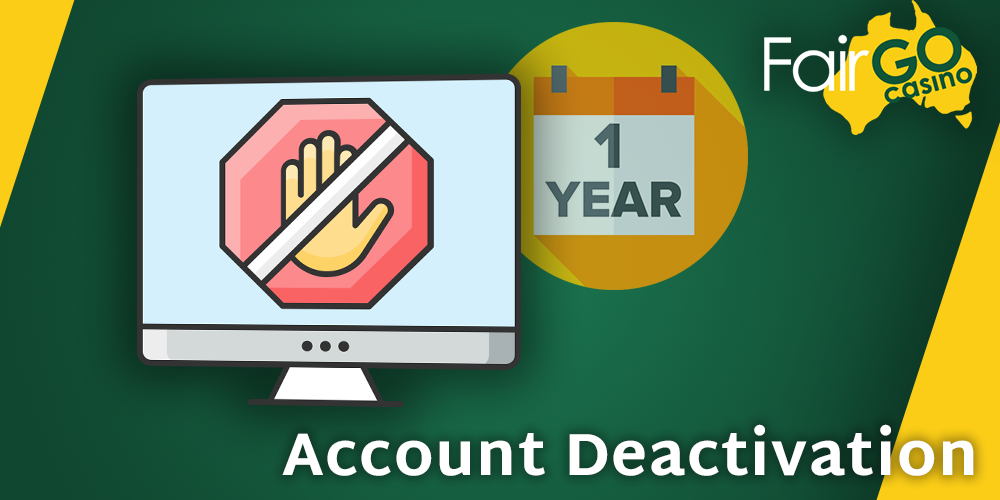 Deposits and Withdrawals
We strictly prohibit entering the Casino for any other intentions than your own personal amusement. Treat it as entertainment. It can't be a source of income.
By receiving winnings from the company you agreed that we can use your name for advertising and promotions for free except when it is banned by Law.
Any payment of the tax for winning at your country received from the Casino falls is your responsibility.
The max amount of money you can withdraw is $7,500 AUD per week.Also bear in mind that Fair Go may pay out bigger sums within a few weeks.
Important! Players who made their deposit longer than 3 months ago and claim a free bonus are not allowed to withdraw funds.
When your gaming balance was topped up successfully by Credit Card, we require the following additional documents:
Signed Account Verification form (find it following the link);
Back and front colorful copies of Credit Card(s);
Authorization letter and Identification documents of the card owner.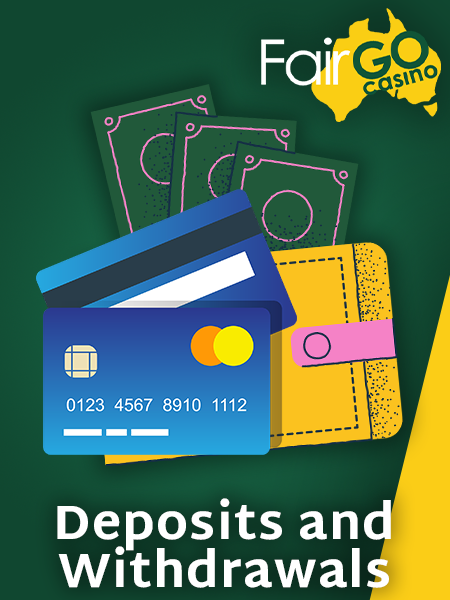 These documents should be scanned and sent by email to [email protected]. Please make sure all docs are readable and descriptive. Providing unclear docs delays the verification process.
Withdrawals, when possible, will be paid back using the payment method by which deposits were made. However, Fair Go Casino still has the right to make the final decision through how customers receive their withdrawals.
You can withdraw funds only to accounts held and owned by you.
Fair GO has the right, without notifying you, to add new activities or games to the Casino or to stop any activity or game of the Casino at any time.
Please note, when depositing. Fair Go doesn't support money laundering in any way. Therefore, to correspond to anti-money laundering Regulations, players can't request withdrawal without playing it through at least once.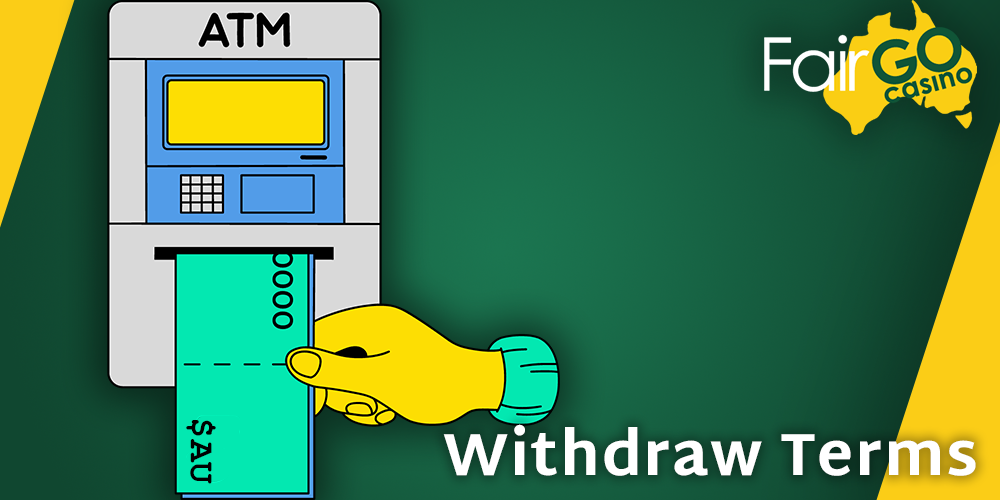 Promotions
In favor of fair play, we added limits for the maximum wagers size you can make during the playthrough of whatever bonus. This applies to cashback offers too. For now 10$ is the maximum sum you can bet if otherwise not stated. Placing bets more than 10$ limit during bonus playthrough cancels all winnings from promotion.
You are eligible for participating in casino promos only if you have created a real account. The Bonus is given once per player's account as per our terms of use. If you decide to create a second account to receive the bonus again, both of your accounts can be blocked. All payments related to bonuses will be canceled.
You won't be given any bonus if you are resident of one of the following countries: Albania, Armenia, Azerbaijan, Belarus, Bosnia and Herzegovina, Brazil, Bulgaria, Hungary, Indonesia, Kazakhstan, Kyrgyzstan, Lithuania, Netherlands, North Macedonia, Malaysia, Mauritius, Moldova, Montenegro, Poland, Romania, Russia, Germany, Slovakia, Slovenia, Tajikistan, Thailand, Turkmenistan, Ukraine, United Kingdom, Uzbekistan.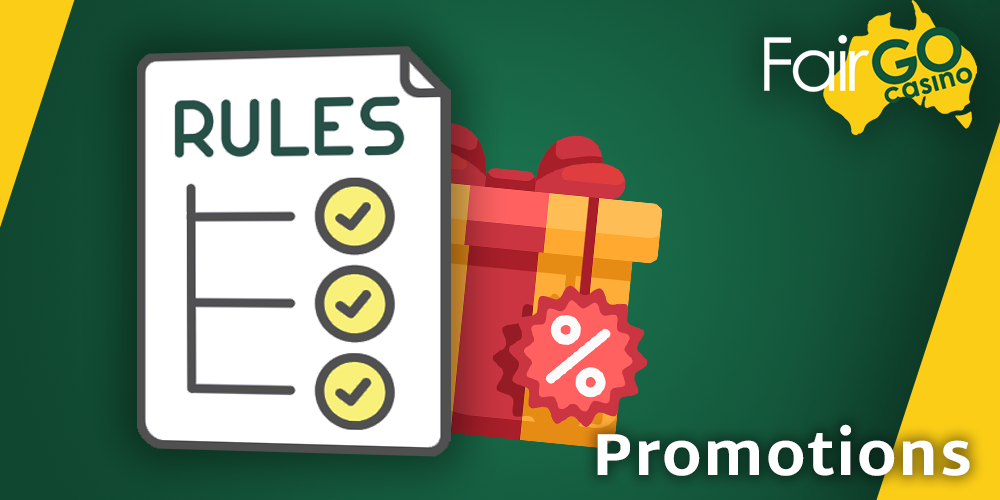 All bonuses will be credited to the Bonus balance of your gaming account. When all conditions of promo are completed, available Bonus balance will be transferred to Withdrawable Balance.
Remember that Promos and bonuses are not added to each other. You can't be playing through two bonuses at the same time. In case you did so, any winnings will be canceled. Your original first deposit will be returned to your account. Promotional offers received by email are meant for this person only and can't be shared with anyone else.
The Casino has the right to cancel bonuses if you abuse promotions. All withdrawals will also be checked and refused if We suspect scam activities.
Any promotion or offer may be discontinued or changed at any time in the opinion of Casino management without prior notice or obligation.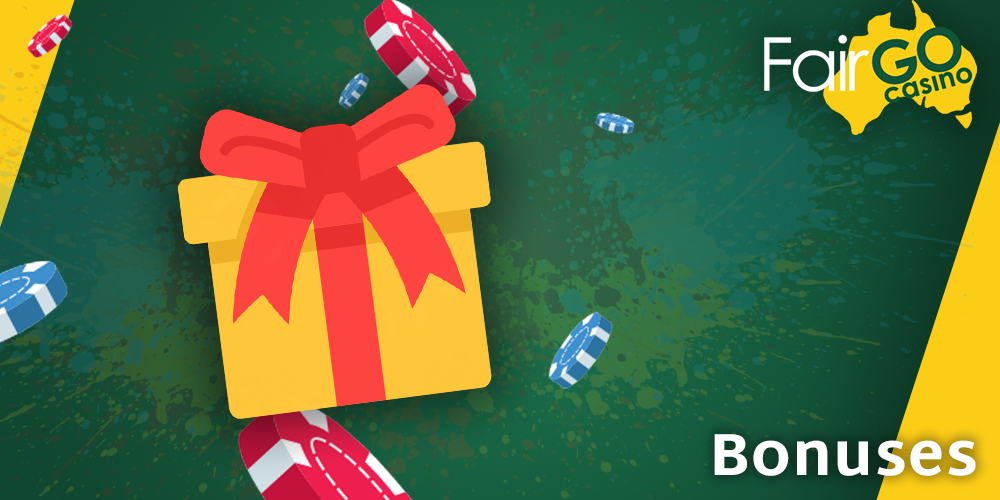 Free slot Tournaments rules
If you haven't topped up your balance yet you have the right to take part and win a prize in any tournament only one time.
Note, only players that are eligible to get bonuses can participate in tournaments. If your right to redeem bonuses have been denied in general you can't take part in any slot tournaments at all.
Tournament play money used for Buy-In, Re-Buy or Add-On are taken only from your real money balance. Bonus balance money of your account can't be used for that.
As well, winnings are transferred to real money balance. If you win in a tournament there is no playthrough for prize money. You can immediately request withdrawal if you wish.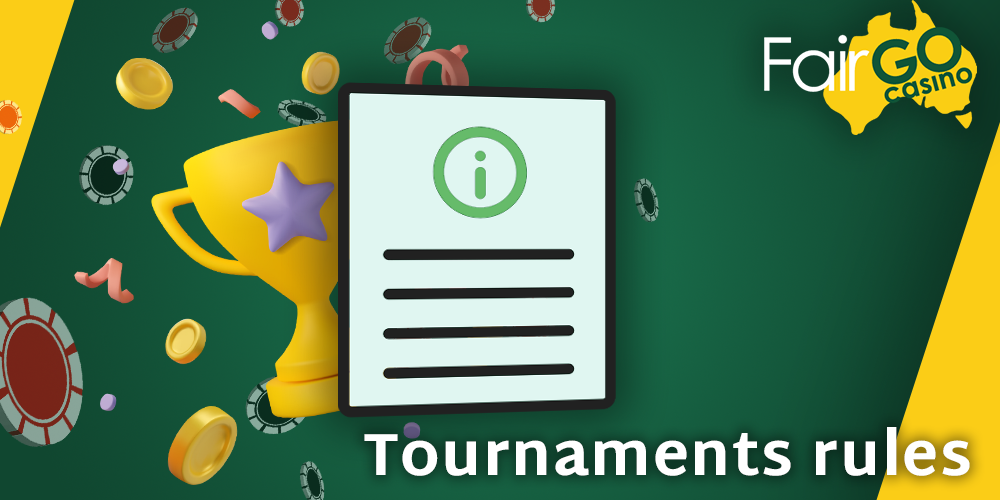 Fraud, Refunds and Abuse
In case the company suspects scam activity from your side or your deposits will be charged back, we reserve the ability to hold any amount of money from your balance. Any damage done to our website or reputation of the company occured is your liability. Fair Go even can go to Court to collect the debt if needed. By using our platform you agreed not to request a chargeback on your credit card for a valid transaction or reverse your deposits in any way.
Complaints on the outcome of the Game are accepted by means of a ticket to the User Support Service within 14 days. If there are differences between calculation/result displayed on your device and Casino' server, Casino server is the primary source in terms of the Game outcome.