FAQ Page
The section responsible for general questions is one of the most popular on the Fair GO website or mobile app. It is responsible for collecting, processing and providing players with up-to-date information about the company in a concise and easy-to-understand manner.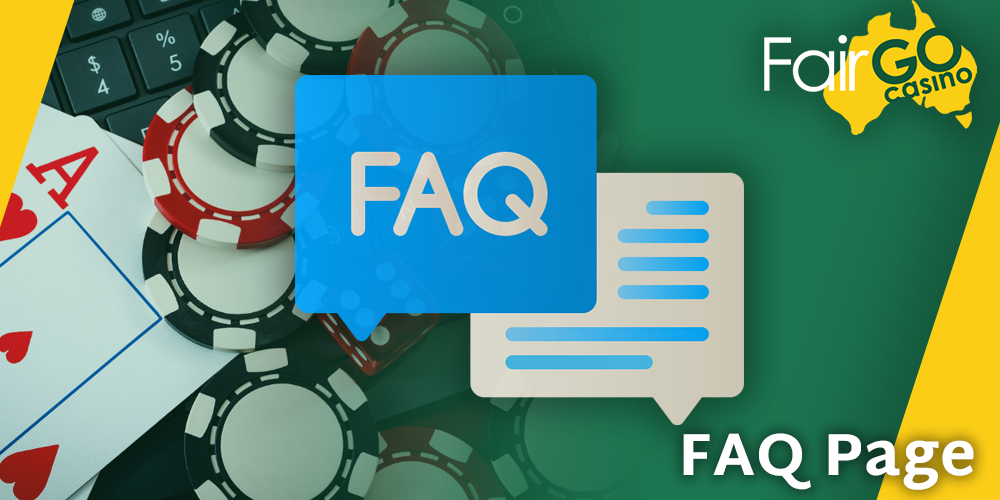 How do I deposit on Fair Go?
The procedure for depositing money is designed to be quick and hassle-free. The instructions are as follows:
Open the official website of Fair Go;
Login to your account, or create a new one if you don't have one;
Click on Deposit (Cashier);
Decide on the method and click on it;
Enter all the requested information;
Confirm your action.
If you have done so correctly, the deposit will be credited to your account automatically within a few minutes. If not, please contact our support team.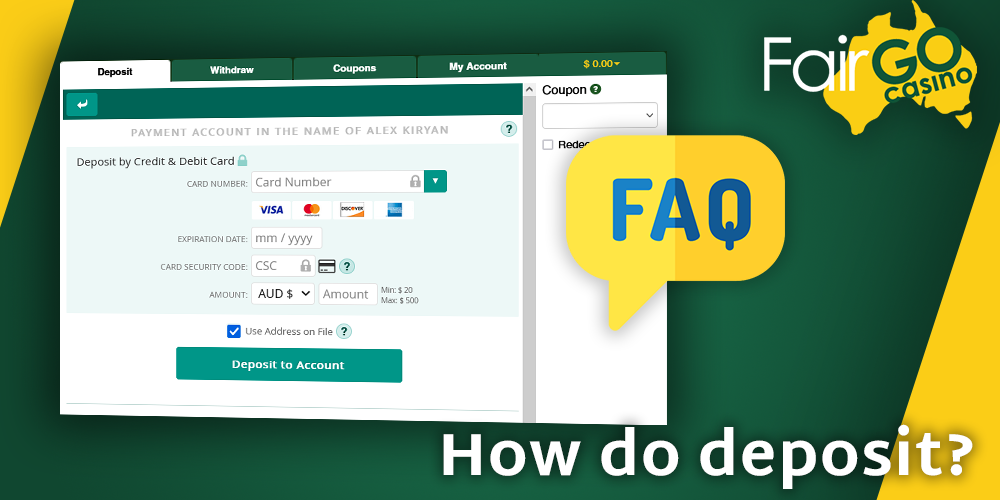 What is meant by a deposit that has been pre-authorized?
Fair Go may send you a message notifying you that a deposit has been pre-authorized. This means that it has not been validated. In other words, the funds have not been debited from your account. In this case, try to wait a bit and make the deposit again. If nothing changes, contact the company's support team.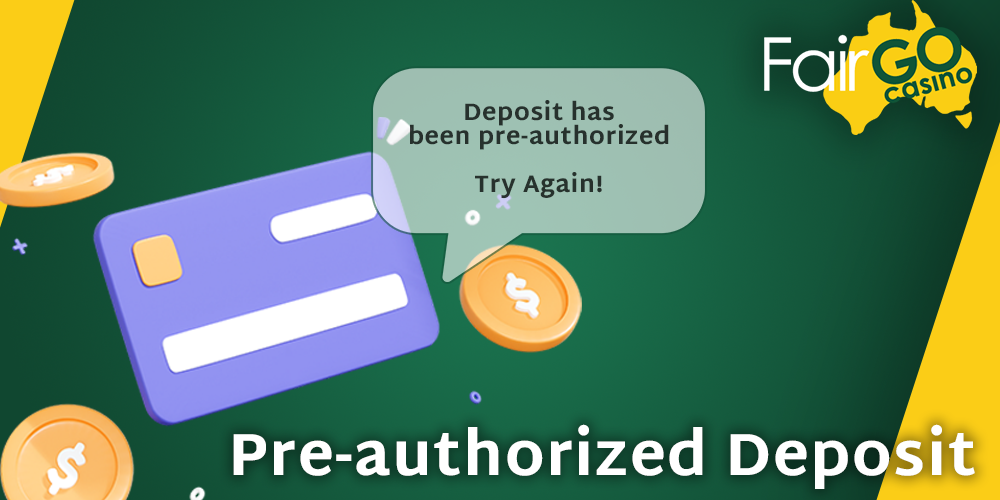 How can a user find out all about current promotions and bonuses?
Fair GO currently offers several ways for players to keep track of significant bonus and promotion programs. These include:
Casino Messenger;
Email newsletters;
Up-to-date information on the promotions and bonuses page of the official website;
The company's social media accounts;
Customer service.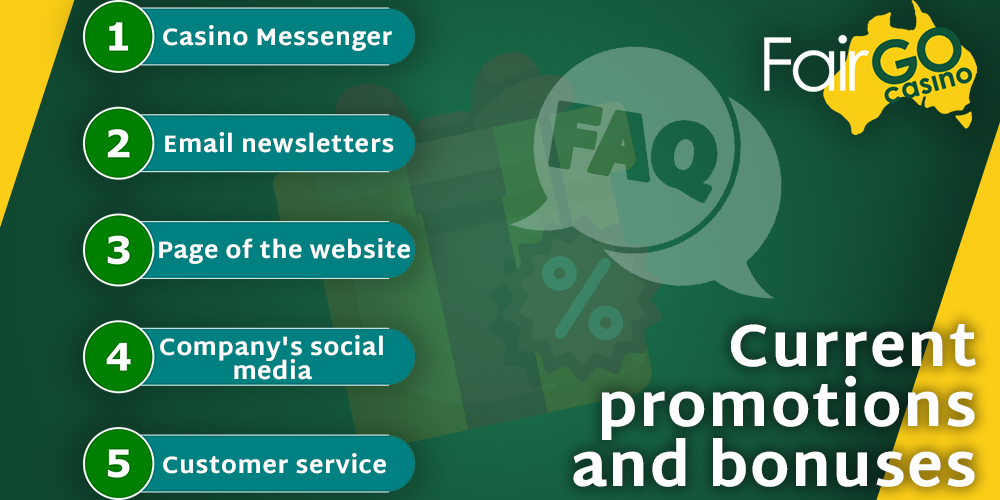 How can a user wager a bonus?
The main option is to match the deposit and the bonus. To do this, you will need to select the appropriate option and deposit an amount corresponding to the one you will receive after using the bonus coupon.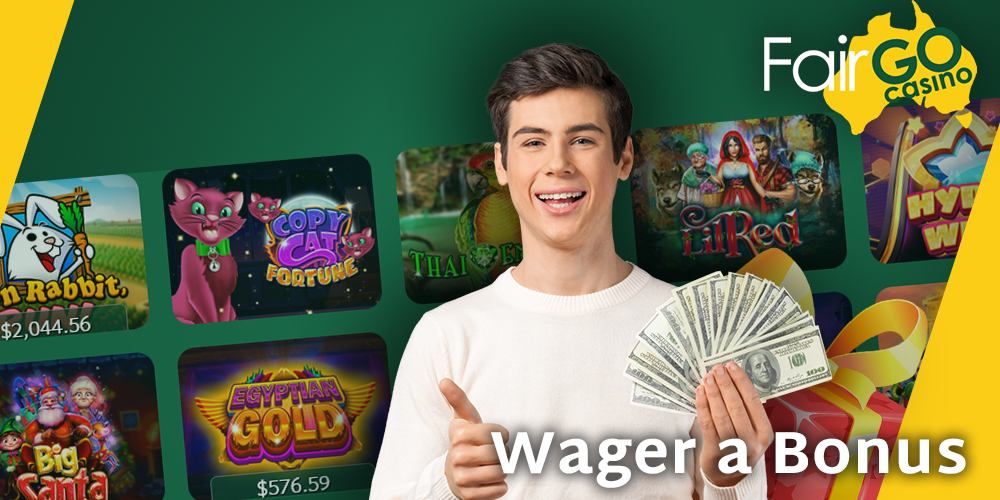 What is meant by 'Playthrough'?
Playthrough is the amount of money that a player has to wager before they can withdraw. An important prerequisite is that the total amount of bets placed must equal the amount of playthroughs.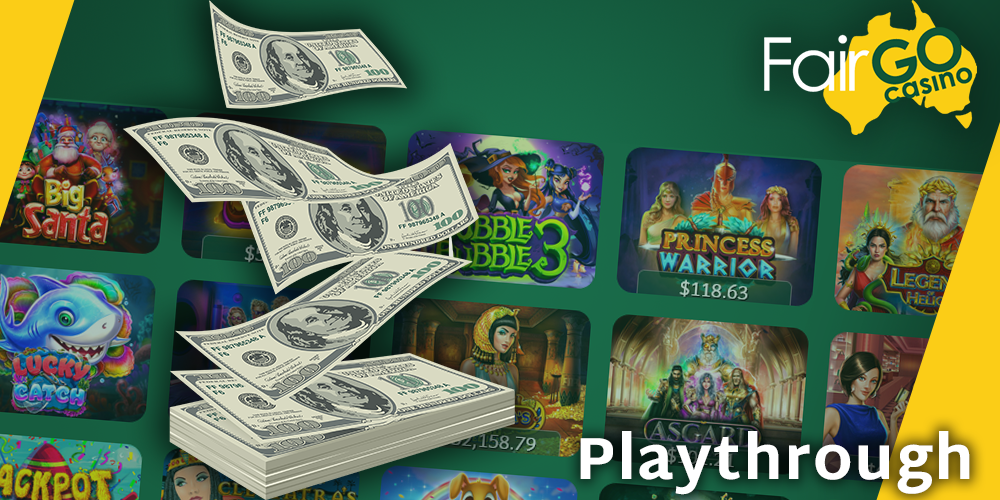 How do I check the current Fair GO bonuses and promotions?
If you want to find out about the amount of bonuses and promotions and the conditions for receiving them and using them, you will need to read the relevant letters, notices and the section on the Fair GO website and mobile app.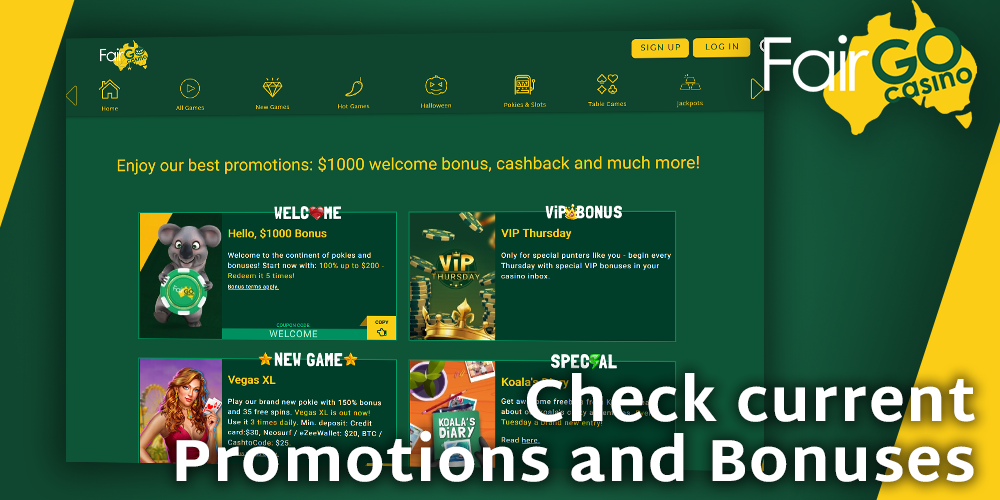 The basic terms and conditions for Fair GO bonuses
You can find all the terms and conditions that apply to bonuses and promotions in the bonus section. The main ones are the maximum betting rule, and redeeming coupons on top of your existing balance. For any further information, you can contact the company's support team.