Video Poker at Fair GO Casino
This type of game is characterized by the fact that it is a combination of two games: video pokies and poker. In such a game, the player is dealt 5 random cards from one or more decks. He may discard some cards to replace them with others. The player's task is to collect the combination as best as possible.
Also, our collection contains different variations of Fair Go video poker, with a different number of decks.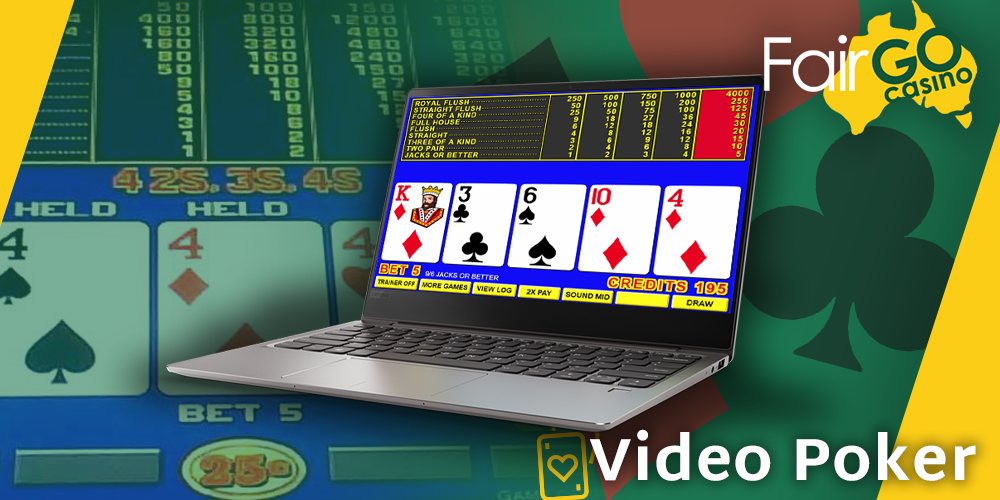 1 Hand
This is the standard version of FairGo casino video poker with 1 hand. Of course, there are different variations of this version, and we have quite a lot of them in our collection.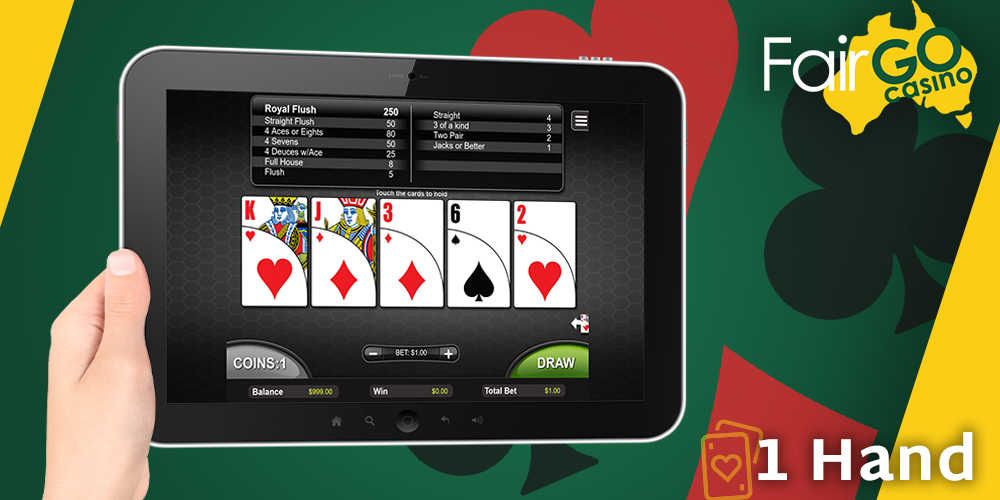 3 Hands
In this version of FairGo video poker, the player no longer has one, but 3 hands.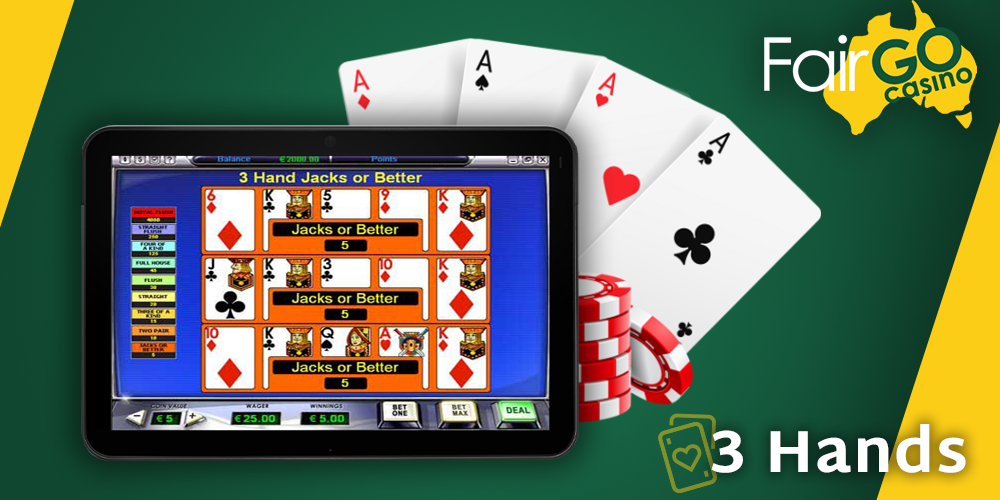 10 Hands
This Video Poker variant is even more interesting because you can fold out of 10 hands. Accordingly, you will have 10 different combinations.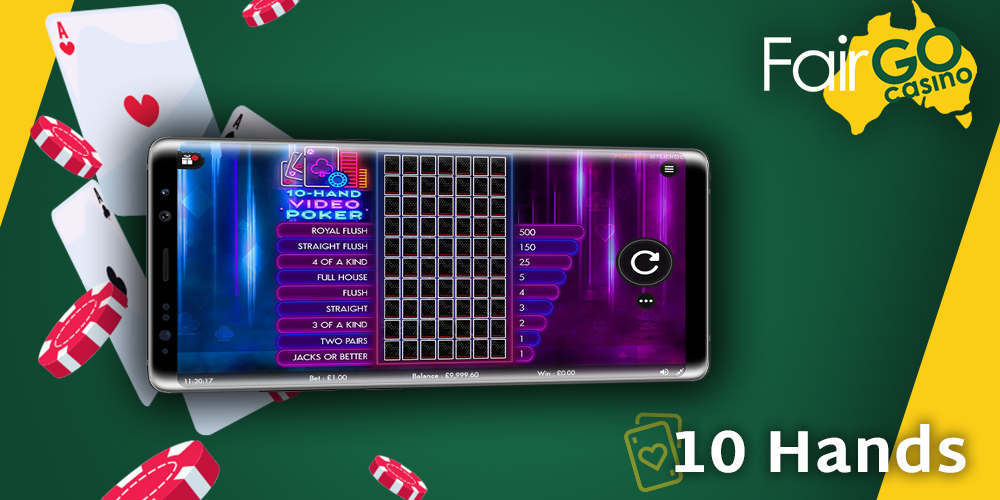 52 Hands
This is the most interesting version of Fair Go poker because here you will have as many as 52 hands. Each hand is paid separately, which means that if you are unlucky with one hand, then you still have 51 chances to win.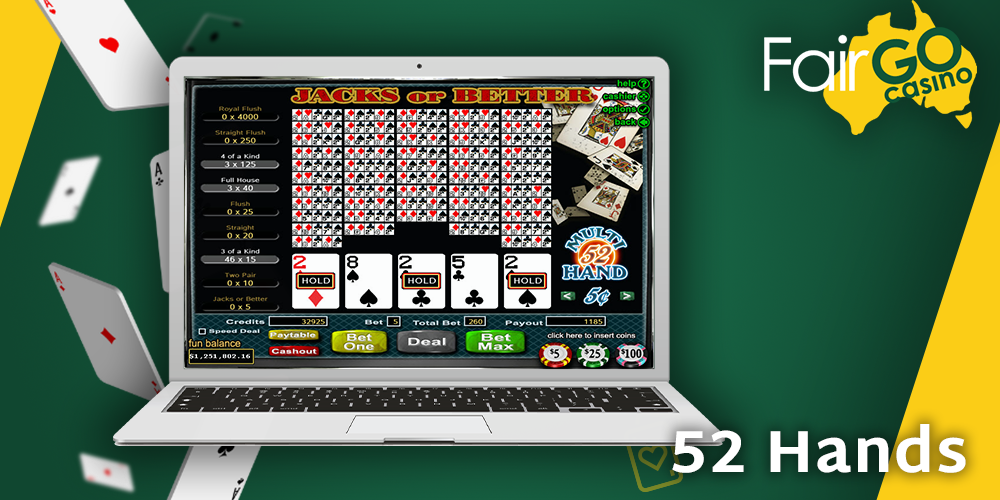 TOP 5 Games
The most popular games in this category are:
Jacks or Better – Standard version of video poker with one hand. Here you can make a minimum and maximum bet of AU$0.05 and AU$5. There is also a bonus round in the game, in which you can double your winnings, or lose everything.
Bonus Deuces Wild – The main difference of this game is that here you can exchange 2's can be substituted for any card, and wild 2's are considered to be higher than other cards.
Joker Poker – In this variation, the joker can be replaced by any card. Also, in the bonus round, the wild joker is considered the highest card.
Double Double Jackpot Poker – In this option, there are special payouts (jackpots) for certain combinations, which are listed in the pay table.
Sevens Wild – This is another variation of poker where 7's can substitute for other cards and are considered the highest cards in the bonus round.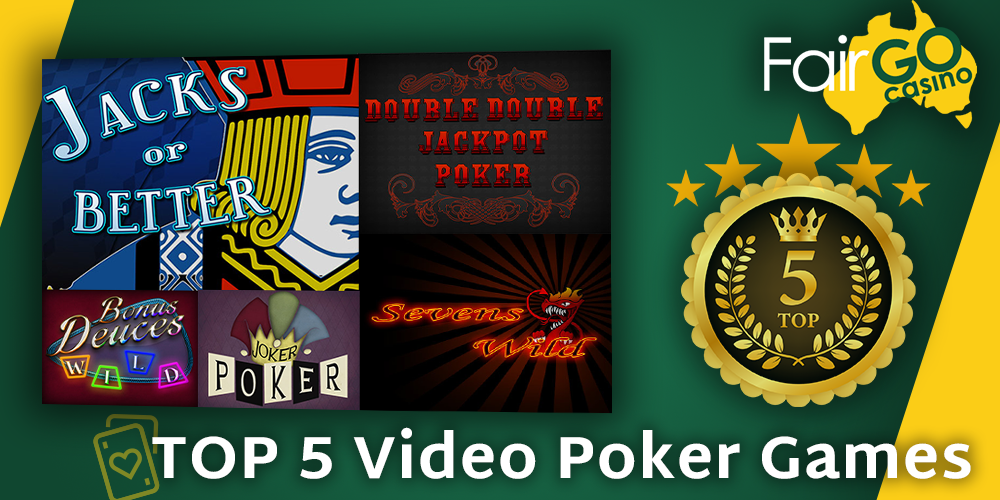 FAQ
Can I try Video Poker for free?
Yes, you can try our games for free, including FairGo poker.
Can I play Fair Go Video Poker games from a mobile device?
Of course, you can play from your mobile devices thanks to our top mobile version.
How is Video Poker different from regular Poker?
The main difference is that Video Poker is a combination of regular poker and slots.